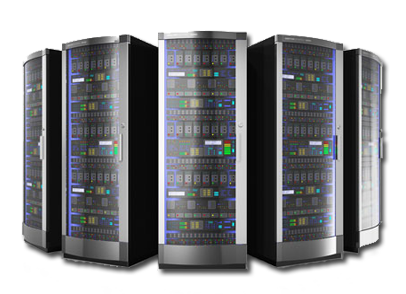 RELIASTREAM SERVERS





CANADA SERVERS (Pay Canada Rates SOCAN)

Canada Server 1
Location: Montreal Canada
Control Panel: Centova Cast
Software: SHOUTcast v2, SHOUTcast v1, IceCast KH
URL: Click Here
USA SERVERS (Pay USA Rates)

USA Server 1
Location: Dallas Texas
Control Panel: Centova Cast
Software: SHOUTcast v2, SHOUTcast v1, IceCast KH
URL: Click Here


USA Server 2
Location: Dallas Texas
Control Panel: Centova Cast
Software: SHOUTcast v2, SHOUTcast v1, IceCast V2
URL: Click Here


USA Server 3
Location: Salt Lake City
Control Panel: Centova Cast
Software: SHOUTcast v2, SHOUTcast v1, IceCast KH
NAMED URL: Click Here
IP URL: Click Here


USA Server 4
Location: Seattle
Control Panel: Centova Cast
Software: SHOUTcast V2, SHOUTcast v1, IceCast KH
NAMED URL: Click Here
IP URL: Click Here


USA Server 6
Location: New York, NY
Control Panel: Centova Cast
Software: SHOUTcast V2, SHOUTcast v1, IceCast KH
URL: Click Here


USA Server 7
Location: Salt Lake City
Control Panel: Centova Cast
Software: SHOUTcast V2, SHOUTcast v1, IceCast KH
URL: Click Here


USA Server 9
Location: Salt Lake City
Control Panel: Centova Cast
Software: SHOUTcast V2, SHOUTcast v1, IceCast KH
URL: Click Here


USA Server 10
Location: Salt Lake City
Control Panel: Centova Cast
Software: SHOUTcast V2, SHOUTcast v1, IceCast V2
NAMED URL: Click Here
IP URL: Click Here


LONDON SERVERS

Server EU1
Location: London
Control Panel: Centova Cast
Software: SHOUTcast V2, SHOUTcast v1, IceCast KH
NAMED URL: Click Here
IP URL: Click Here
AMSTERDAM SERVERS

Server AM1
Location: Amsterdam
Control Panel: Centova Cast
Software: SHOUTcast V2, SHOUTcast v1, IceCast V2
URL: Click Here
RESELLER SERVERS

Reseller Server USA #1
Location: Salt Lake City, Utah
Control Panel: Centova Cast
Software: SHOUTcast V2, SHOUTcast v1, IceCast V2
URL: Click Here

Reseller Server USA #2
Location: Dallas Texas
Control Panel: Centova Cast
Software: SHOUTcast v2, SHOUTcast v1, IceCast KH
URL: Click Here





NEW: Centova Cast V3 Canadian Servers. If server is located in Canada you pay SOCAN rates!
ReliaStream Servers S3, S4, S10, and EU1 have a named url and an ip url. You can use either one.